Let's welcome another new WESTie to the team; everyone say hi to
Julie
!
Where are you from?
I am from, and have always lived in, Winnipeg Manitoba.
What is your Etsy shop name?
My shops name is
Bijoux by Julie
. Bijoux is the French word for gems. Although my items are not all jewelry, I like to think that they are all gems in their own way.
When did you open your shop?
I opened my Etsy shop on January 16, 2013.
What made you decide to open up an Etsy shop?
I decided to open an Etsy shop after I learned to knit and fell in love with it. Knitting has become an integral part of my life and I love to share my creations with others. I have dedicated my shop to my grandmother Denise; She was an avid knitter and also created unique items to share with friends.
What do you sell?
Currently my shop contains knit mittens and simple earrings. This winter I hope to include a larger variety of knit items such as socks and headbands.
What is your favorite item to make?
My favorite item to make are mittens. I love to experiment with different colors and patterns.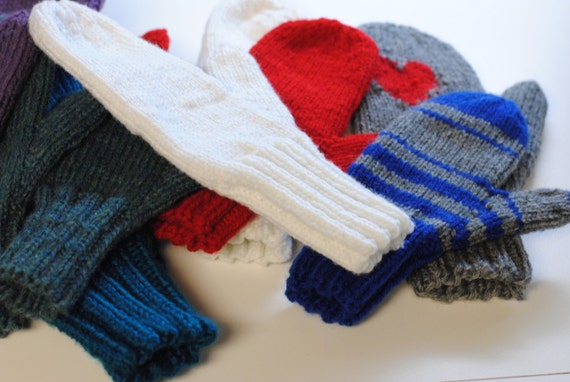 What are your long-term Etsy goals?
My long-term goals are to include a wider variety of knit items in my shop.
You can follow Bijoux by Julie on
Facebook