Happy Monday everyone! Say hello to a new WEST member,
Zachary Dueck
.
Where are you from?
I am from Winnipeg, Manitoba, and except for three years in Toronto, I have lived here for my whole life.
What is your Etsy shop name?
Time Crafted Jewellery
When did you start your Etsy shop?
I started my shop in early October this year.
Why did you decide to start a shop on Etsy?
I started making jewellery out of old time pieces about a year ago, and up until recently had been very content with craft sales and farmers markets. A few months ago some close friends suggested I sell online. Etsy seemed like the best option for the kind of jewellery I sell, and ever since has been one of my favourite methods of getting my jewellery to a larger audience.
What do you sell?
I sell necklaces and earrings made out of vintage pocket watch mechanisms or old wrist watches. Soon I will be making bracelets as well. The jewellery I make is much more unique in nature than much of the jewellery out there; each piece is made individually and there is nothing exactly like it.
What is your favourite item to make?
My favourite items to make are the necklaces made out of the pocket watches. The process of taking them apart, reassembling parts and forming them into necklaces is one of my favourite things to do in my work. Pocket watches have a lot more character than modern watches and so crafting them into jewellery where that character can be seen is wonderful to do.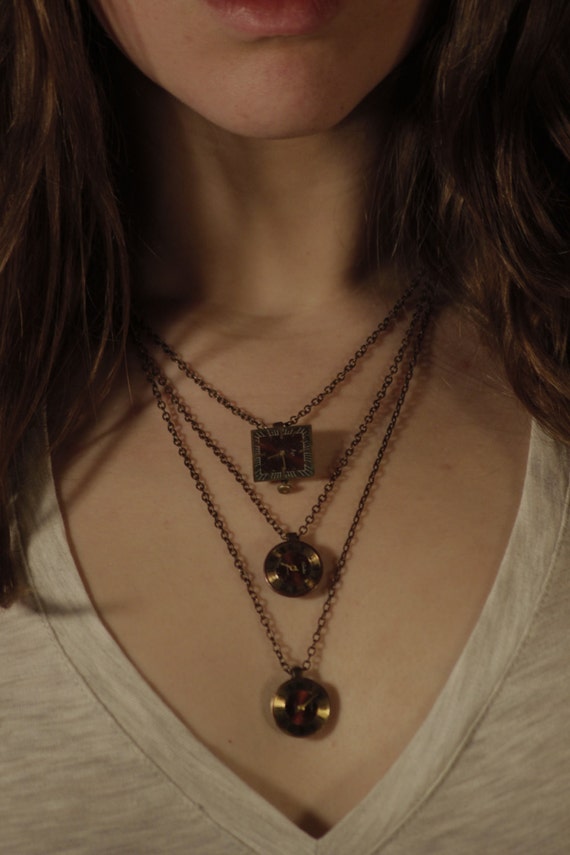 Make sure to follow along with Time Crafted Jewellery on their
Facebook page