Hello! I hope you all had a great weekend! Let's say hello to another new member to the WEST team,
Michelle Sheppard
.
Where a you from?
I'm from Narol which is about 15 minutes outside of Winnipeg and 15 minute outside of Lockport. I lived in Winnipeg for a year in 2001-2012 and am really missing it there.
What is your Etsy shop name?
My shop name is
Mommy MC Sheppard
.
Although I love the name, because I am of course Mommy Michelle C Sheppard, I have had some thoughts of changing it to something more descriptive of my shop. I have no plans of changing it any time soon though, because I do find that it shows I'm confident enough in my items to put my actual name on them!
When did you start your Etsy shop?
I started my Etsy shop in January 2012
Why did you decide to start a shop on Etsy?
At first I didn't sell the items I do now. I only had 2 items at the time that I had made for myself but was not going to use and really needed to sell. Soon after Etsy sucked me with its beauty! I became obsessed with making accessories for my daughter and later for my son. After a while it became so much that I had to either stop or find people to making things for! I of course chose the second option!
What do you sell?
I now sell different styles and sizes of bows made out of ribbon (and very soon felt and fabric bows which can be hair clips or headbands); tutus, headbands made with tulle and sateen ribbon, (flowers soon made with ribbon and felt), bow ties made with ribbon (and soon fabric) and hopefully soon I'll be branching out into handmade and hand painted leggings and hand painted shirts!
What is your favorite item to make?
Currently my favorite item to make is the tutu. Once I start planning them out and putting together I can barely make myself stop.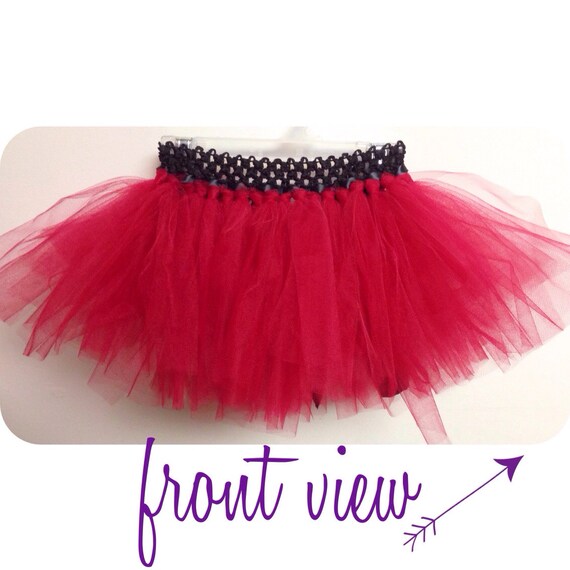 What are your long-term Etsy goals?
I'd love to be able to become a well known Etsy shop through not only my online shop but through networking and social media as well. I want to be able to do well enough from my sales that I can put enough money back into my business to be able to buy more supplies and still have enough money left over to help my husband support our family. I want to participate in as many craft sales as I can so customers can really see the quality of my items! I want to be able to post items to my Etsy shop and have them actually sell rather than just sitting in my shop getting very minimal views. I want to be able to make custom orders and make people's dreams of what they want a reality!
Follow Mommy MC Sheppard here:
Facebook
,
Instagram
, and
Twitter