Welcome to WESTie Wednesday, where each week we better get to know a proud WEST member and their Etsy shop! Let's meet Yolanda, of MosaicPendantsPlus, for those of you

interested in original, unique jewelry!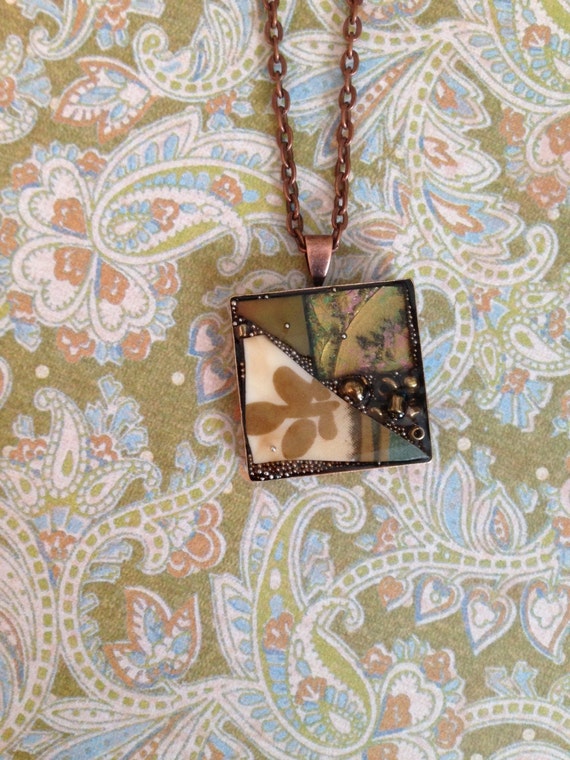 "
I'm a semi-retired teacher who has always loved creating with colour. I have been working with mosaics for a number of years, but had been creating larger items like mirrors, tables and frames. I had been experimenting with resin to create jewelry and at the same time, creating smaller mosaics, so it was a natural evolution to use resin on my mosaics. The shiny, durable finish was perfect for the online Etsy market.
I purchase as much of my raw materials as I can through Etsy, as I make a point of supporting Etsy sellers. When I am looking for something specific that I can't find on Etsy, I research potential markets. I use a huge variety of materials including stained glass, broken china, beads and handmade paper. I have been fortunate that I could convert my study into a craft room, although I sometimes like to work in my bright, sunny kitchen. I take my pictures in various rooms by the large windows on the south side of my house as the natural light really brings out the color and shine of my creations."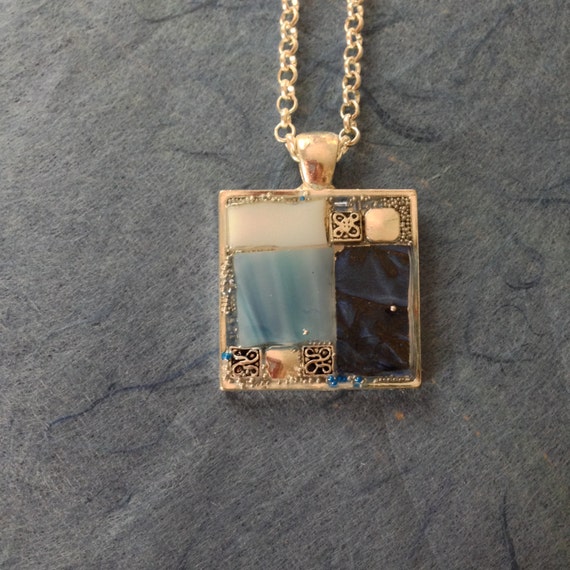 "
Originally, I planned to create jewelry for larger women as I personally prefer big, bold pieces. However, I soon found that I didn't want to limit myself and I wanted to ensure that each piece was an original creation. My focus is still on mosaics and I use broken china, stained glass and beads for the majority of my jewelry. But I love working with beautiful and handmade paper so some of my jewelry is decoupaged and then covered with resin or glass.
Responding to feedback and requests, I have expanded my original work from necklaces, to include earrings, hairpins, scarf pins, brooches and bracelets. My creations appeal to people who are interested in original, unique jewelry and I keep exploring ways to keep creating new and exciting jewelry."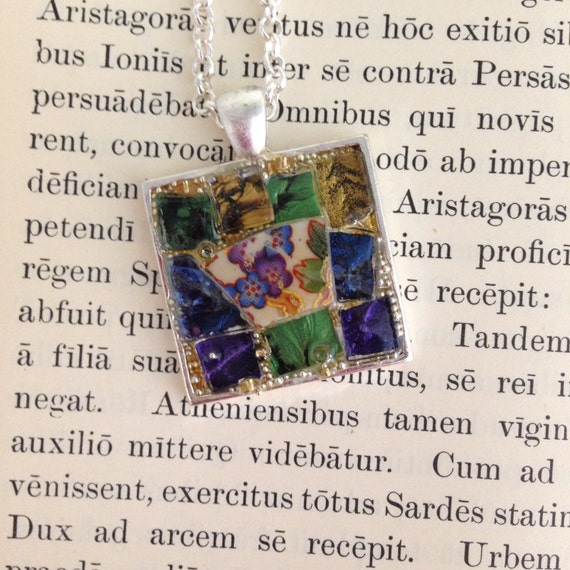 "
I love Etsy and online shopping. Etsy is a market that I have been interested in participating in for quite some time and semi retirement allowed me the time to invest in it. It is still a thrill when someone purchases one of my creations and especially when I receive a review!"
Yolanda's creative endeavors can be found on Facebook
here
.