Welcome to Customer Service Sunday! This lovely Sunday, we feature proud WESTie Sashira! Read on to learn about how she goes the extra mile for YOU!
"
I love good mail! I do my best to make sure that my packages look cute so that the recipient can't wait to open it! I love to decorate envelopes with my drawings and try to use interesting lettering for the address lines.

I always write a personal, hand written thank-you on the receipt.
On a more serious note, I do my best to avoid single-use plastic packaging. We use plastic at an alarmingly unsustainable rate. Recycling can't catch up, so I don't want to be part of the problem. That being said, I always make sure my packages are safe and secure, using things like paper sleeves for my work, waxed paper if I feel it may need extra protection, and of course, fancy Etsy wrapping paper with pretty washi tape! For my canvases, I construct mailers out of reused cardboard and heavy-duty plastic-free tapes.
I'm as proud of my packaging as I am of my artwork!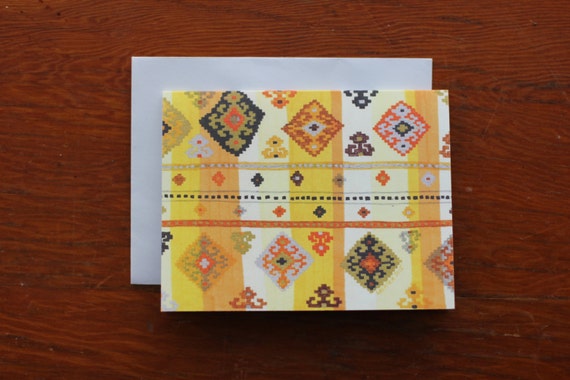 In terms of communicating with customers, I'm fairly prompt. The Etsy Sellers app is a fantastic tool to help keep me on top of things. I check up on my shop throughout the day."
Find Sashira on Etsy here.