Who's new this week? Let's meet
Grayson Taraschuk
.
Where are you from?
I'm from Winnipeg
What is your shop name?
The Sweetest Treats

When did you open you Etsy shop?
I started my shop in late December, 2012
Why did you decide to open a shop on Etsy?
I decided to start my shop because all my family and friends loved my charms and they would always tell me that I should try to sell some of them because other people would love them also! To this day I still meet people who are amazed by my charms because of how small and detailed they are. I heard about Etsy from a friend of mine and decided to check it out. After researching about Etsy, I made my shop.
What do you sell?
I mainly sell cute handmade charms made out of Polymer Clay, which is a clay that you bake. Mostly food items (donuts, pop tarts, a few 1:12 scale miniatures, etc.), but I also sell a few game controller charms and other charms. I try my best to make sure that each one of my charms is as realistic as possible so that when you see one you can't believe that it is just a little charm!
What is your favorite item to make?
My favorite item to make is probably my pop tart because that was the very first charm I started my shop with and it is a lot of fun to make :)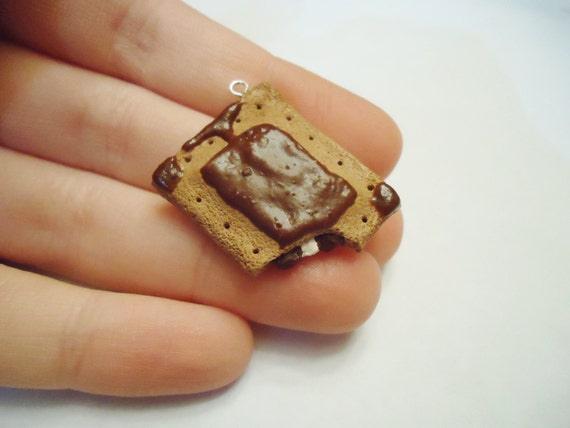 What are your long-term Etsy goals?
My long-term Etsy goal is to make friends who I could share ideas and stories with. Also to make the best quality and most realistic charms that everyone will love. And to have great customer service because you should treat your customers the way that you would like to be treated.
Make sure you follow all things Sweet on
Facebook
and
Twitter