It's Monday, so let's meet another new WEST member,
Yolanda Hogeveen
and Roberta Debiuk!
Where are you from?
We have both lived in Winnipeg most of our lives.
What is your Etsy shop name?
Mosaic Pendants Plus
What made you decide to start an Etsy shop?
Largely because we have run out of family and friends to give our pendants to, but still had lots of ideas for designs.
What do you sell?
We have created a variety of shapes and sizes of pendants, and more recently have created brooches. We plan to start creating earrings soon.
What is your favorite item to make?
I have been 'fooling' around with mosaics for years, starting with frames and mirrors. I recently discovered that I really liked the combination of mosaics and resin for jewelry, as using the traditional grout made the jewelry very heavy. I have collected a huge variety of stained glass, broken dishes and beads, so incorporating these into unique designs has been great fun. I am especially excited that they are large pieces, as I have been disappointed in the past at the small size of pendants ordered online. We have, however, included some smaller pieces for those who prefer daintier jewelry.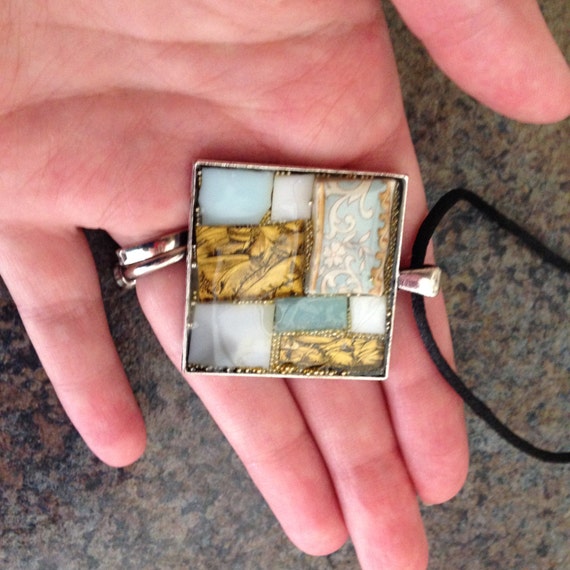 What are your long-term Etsy goals?
Etsy was a natural fit as I have loved shopping on it for years and have introduced a variety of people to it. It was very easy to set up a shop. We have been up and running for less than a month and we have received lots of views, which we hope translates into more sales soon!