Here to share another WEST introduction is
MiA
!
What is your Etsy shop name?
MyaBijoux
When did you start your Etsy shop?
April 4, 2013
Why did you decide to start a shop on Etsy?
I used to make some jewelry for myself, and decided to sell the rest of them to the world. Making jewelry on my own is much less expensive than buying it!
What do you sell?
Necklaces, bracelets and earrings.
What is your favorite item to make?
I love to make earrings since they are the very ones I mostly wear, and I like other simple pieces as well. Most of my items are so simple that they can be worn anywhere in many different situations.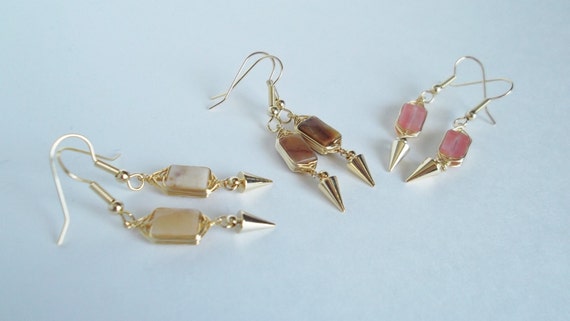 What are your long-term Etsy goals?
I hope my Etsy shop can supplement my income someday!