Welcome to WESTie Wednesday, where each week we better get to know a proud WEST member and their Etsy shop! Let's meet Etsy shop Blue Pendulum!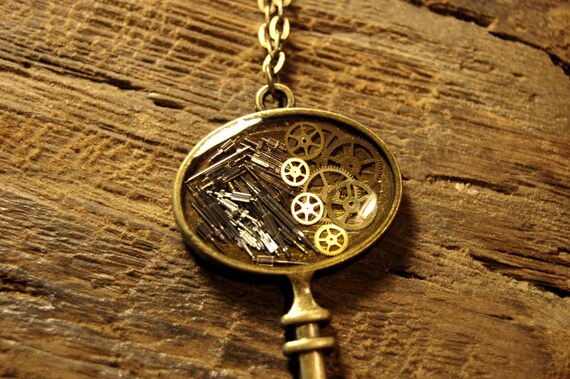 (source)
"
I was born in Sri Lanka and am now living in Winnipeg, Canada. I earned a degree in textile science and have been working in the fashion industry since 2010.
I love vintage jewelry and steampunk fashion, and those inspired me to make hand made jewelry.
One of my favourite pastimes is to browse through flea markets to find vintage jewelry and watches.
And what started as a hobby of watch collecting became the foundation for Blue Pendulum. My belief in creating jewelry is that every piece should have its own character and uniqueness. To tell a bit about the process, I look for watch pieces and vintage watches at flea markets and online. It is a challenge sometimes to find these (pocket watches etc.). I get my pendants, bezels and chains from local shops or sometimes online (mostly through Etsy). And I arrange these tiny watch parts in pendants one by one in patterns that have interesting colour combinations. After this, a liquid resin is poured in to set the watch gears in place. And then I use these to make necklaces and bracelets."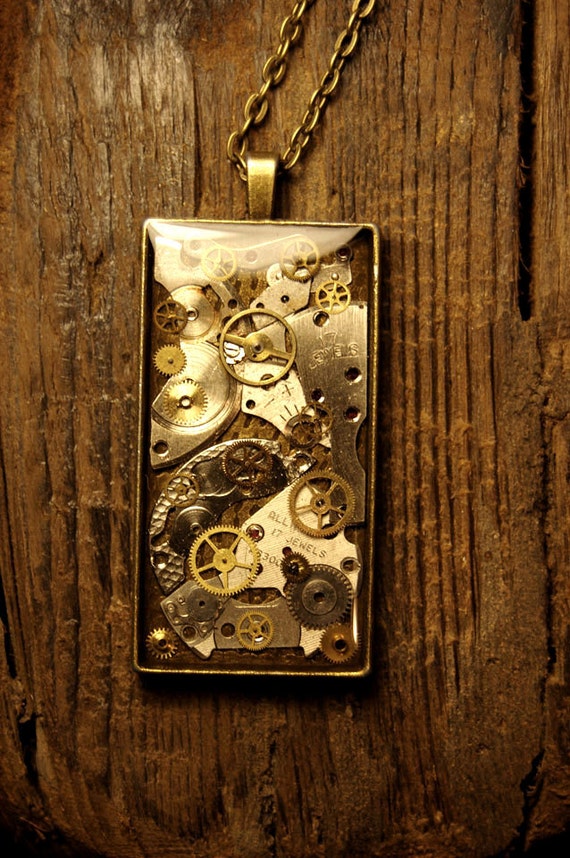 "I sell steampunk inspired jewelry. All the jewelry pieces I make have watch movement parts in them. Necklaces, bracelets and earrings are my main focus. I have had a broad range of customers buying my jewelry (at craft sales) and mostly they either love steam punk fashion or like owning something unique."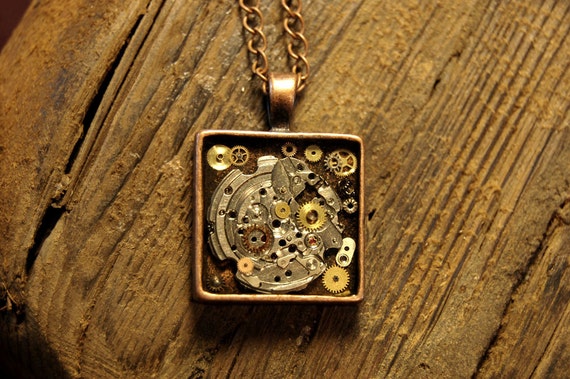 (source)
"It has been a great start on Etsy since I joined in September this year and so much helpful tips from WESTies. Thank you! :)"