Welcome to WESTie Wednesday, where each week we better get to know a proud WEST member and their Etsy shop! Learn about Laura and her Etsy shop Third Sister Vintage!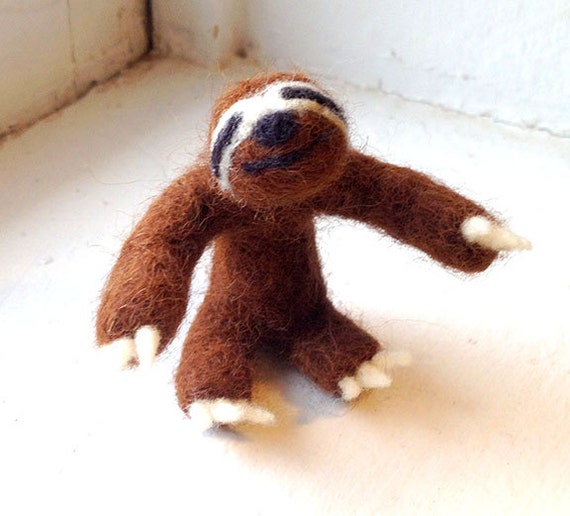 "
Third Sister Vintage intially started due to my all-encompassing love for vintage. I had accumulated drawers and cupboards full of awesome vintage home goods, clothes, and accessories and I needed to find them happy homes. The other side of Third Sister, fibre crafts, emerged from a desperate attempt to needle felt boutonnieres for my now-husband and his groomsmen. This was a ridiculous idea because 1) it was two days before the wedding, and 2) I didn't know how to needle felt. But I learned, the boutonnieres turned out fab, and I acquired a handy new skill. Since then, I've been poking and stitching and knitting away, intermittently adding new one-of-a-kind items to the shop.
Custom orders have been a fantastic source of inspiration. Every now and then I get a convo on Etsy inquiring as to whether I can make a new creature and I always respond with "I haven't before but I'm excited to try!"
I support locally owned and operated businesses whenever possible and do all my fibrecraft work by hand. No machine knits. No machine stitching. Just a constant dull ache in the hands ;)
"
Want to see more? Be sure to check out Laura on social media!
Sometimes, when she remembers, the Third Sister blogs, too! You can follow along at thirdsistershop.com :)